It finally leaked! The very BIG news of the WDW Magic Kingdom Fantasyland referb! WDW's Fantasyland will now feature the Little Mermaid attraction (a duplicate of DL's), TWO Dumbo's (which was really needed), Pixie Hollow, Some type of Beauty and the beast restaurant, new facades, and WAYY too many meet and greets. The only thing that deeply saddens me (other that the meet and greets) is that they are not adding a Phinnico (I know it's spelt wrong) and Alice attraction. But then again the blueprints show only one side of fantasyland. Here they are:
And here they are on top of the already existing area: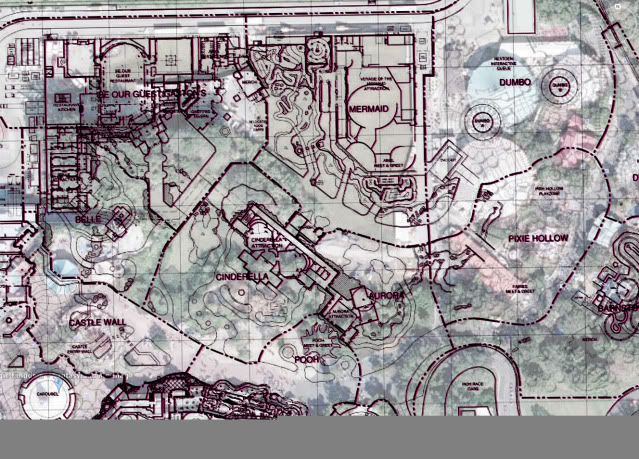 I would like to thank my friends at MiceChat for this info.